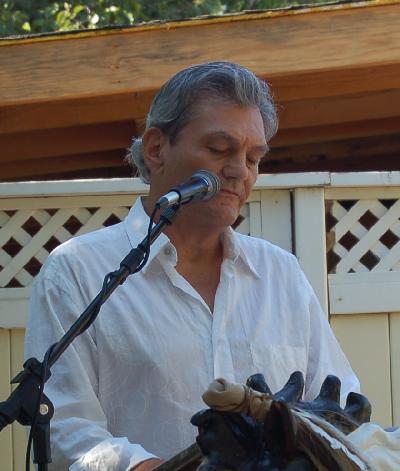 Rudi
Remembering Mindis
by Rudi Leonardi 9-14-2008

(Quote from Peter Coyote) - "The world is not as I once imagined it or hoped it would be; but then, neither am I…. we are, finally, our intention and will be know by the footprints those intentions leave."

Yes, Mindis, we celebrate your golden footprints embossed in our spirits, in our minds, and in our hearts – you have been the lover-of-life, a wise budding sage with humorous wit and an adventurer – and your legendary zest for life echoes forever on this plane and throughout our lives.

An explosive aliveness captures us when Mindis walked into a room – we knew we were in the presence of a spirited child with the insight of a philosopher. Instantly, she would disarm us and pluck the layers of our beingness one petal at a time, deliciously devouring any limitations and illusions – exposing the vulnerable truths of who we really are in our experiences of life – vibrantly with no pretense and with a prophetic knowing and humor. Then, she would caress each discovery, unveiling our unique secrets with laughter and humor with each nibble. The moment would become a delicate feast sprinkled with treasures, joy, clarity and laughter.

We would suddenly feel the crisp miracle moment of the Mindis twinkle.

Laughter and loving friends is one of life's greatest peaks. It is here where she aspired and inspired us to live fully and to reclaim all of the gifts and truths hidden in blind spots or neatly tucked away in attic closets – graciously exposed in her presence. She would fan the blazing fire in us ignited by her spark – the pure essential joy of dreaming dreams and laughing for the sheer joy of laughing … and loving and achieving a peak of human awareness of what it is like to operate on all cylinders with an open heart and an unbridled curiosity and humor.

Thank you, Mindis. How often you walked into our minds and moved around all of the furniture – you cosmic humorous version of being an interior decorator. How masterfully, you crafted the most ordinary moment into a cacophony of joyful discovery. What a blessing you are – your life so triumphant because you had the courage to radiate and to expand your horizons beyond the precipices imagination, and touch our hearts and spirits with your own brand of magic.

Indeed, we celebrate you, Mindis, all of us, as your special garden. We are reminded that after more plantings, dry spells, rememberings, teary waterings, dark clouds, and parched sun, the joyful harvest comes – and we reap abundance at every level of our beings because you have seeded us with your presence. Now, and, when our time comes, may we choose to soar like the eagle because we too saw the world through the eyes of a child and a genuine radiance of laughter, joy, and light.

We celebrate you, Mindis, we toast you and your full blown life as our cherished friend.

Hawaii - April 2008

"I met Mindus for the first time while connecting with about 8 of the wonderful women you see here as her friends. It was a magical time in all of our lives for many reasons, but the spark I felt when I first saw her and the pizzazz! she bought to every moment, every gathering, was momentous. No party was quite as much fun without her. No quiet conversation about the meaning of life quite as salient, no joke, no laugh, no smile or hug was as fun, as funny, as sweet or as warm as it was when Mindy was there. We called her 'Mindus Maximus' because she was. She was the Maximus… the perfect extension of all our gaiety, the best side of our friendship, our love for each other. She was never too caught up in her own drama to forget to care for me or to encourage me or show me her affection. I tried to do the same for her. Min was the exemplification of a great English saying, 'Never say die!' which obviously means, fight to the finish! You never know what might happen and you just might squeak through. Well, Mindy didn't make it through the cancer, but she did make it through an extraordinary time and touched each and every one of us in a very special way. Maybe that was what she was supposed to do. I miss you M&M."
~ Lisa Thomas ~

Lisa Thomas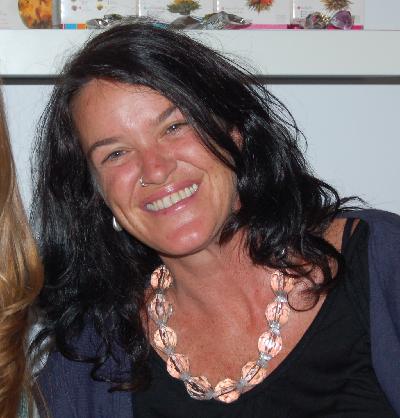 Adriana
We love you Mindalini
by Adriana


We'll miss your light, your love and your laughter.

You taught us how to laugh at life even in the darkest moments,

You taught us how to always be positive and never stop smiling.

May your radiance continue to glow within us.

We'll miss you every day!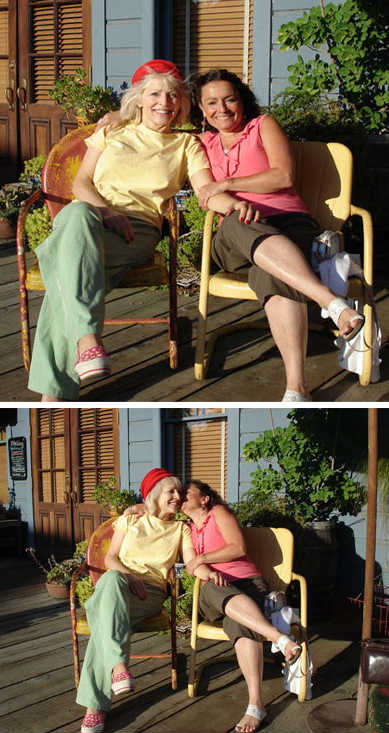 Marilyn and Mindis
I first met Mindis 20 years ago when my husband Robert and I moved into the Bon Air apartments in Greenbrae. Mindis quickly welcomed us and we were all fast friends. Her love of music and singing inspired Robert to play music again and they often sang together and with others. Mindis and I would spend endless hours talking and laughing about anything and everything.

One evening we asked Mindis to close her eyes and come into the bedroom with us…sounds interesting,
Trusting Mindis closed her eyes as we led her into our dark bedroom. We had her lie down on the bed with Robert on one side and me on the other….wondering what's going to happen…aren't you?….we then had her open her eyes to see the glow in the dark star formations I had put on our ceiling!!!! We all stared up at the stars and enjoyed that wonderful moment.

Mindis and I often laughed when we recalled that experience…how trusting she was…doing whatever we asked of her…she said we didn't seem like we were weird hippy group sex people, so she decided to play along.
As all who are gathered here today know….Mindis made everyone feel so special. I use to call her the "path kitty." You see, I use to walk the Corte Madera Creek Path often and would see this cat that I called path kitty. She would come up to me, jump on my lap as I sat on a bench and make me feel so loved. I remember thinking that this cat really liked ME.

Then one day as I was walking I saw path kitty sitting on another couples lap on a bench… and as I walked by the couple said the cat really liked THEM…the cat AND Mindis had the special gift of making everyone feel so important and so loved.

Well a few months ago Mindis asked me to say something meaningful to all of you on this day. First of all, over the last years when she was in between jobs we would talk about what we REALLY wanted to do with our lives. When I asked her what she REALLY wanted to do she said: "Marilyn I want to just be in this world and go around helping others, listening to them, comforting them, laughing with them and just making them happy. I want to travel around the world meeting people and making them feel better. I want to be an angel on earth."

Well, Mindis you lived your dream every day of your life.

Now for example, she wanted me to tell you about her random acts of kindness, that she didn't always tell others about. When she would go to a poor neighborhood, buy a bag of groceries, put it in front of someone's door, ring the bell, then run around the corner out of sight to watch them find the gift that had magically appeared. She LOVED doing this….

Or when she would find a feral cat, capture it, take it to be spayed or neutered, give it all its needed shots, then release it back into it's world.

She told me of her dream to have mobile dental units go through poor neighborhoods to fix peoples teeth at no charge…or have spay/neuter mobiles traveling around helping her beloved feral kitties.

She has always had a deep connection with animals and nature. She told me she would spend hours and hours, as a young child, communicating with horses, dogs, cats and all living things. It was there she felt the most connected with life…. and was the happiest.

Well, her ideas and acts of kindness were endless.


We all know how Mindis made everyone – including absolute strangers- feel like they were her best friend.
Her amazing smile and loving heart touched all who were blessed to be near her.


Her flowing blond hair and amazing green eyes will always be with us.


So, Mindis, you want me to say something inspirational to all who gather here today…


Well, all I can say is……MINDIS !


With eternal Love and Joy,
Marilyn